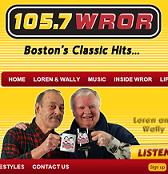 The 8th Annual Poetry Contest Winners
World Unity, Inc. and WROR Radio co-sponsored the 8th Annual Statewide PoetryContest on "Equality and Diversity! The goal was to Write a poem that best described what equality and diversity meant to them and fit within a 30 second spot for radio.
The Contest began on November 13th. The last day for entry was December 22nd, 2012. Winning poems were narrated by the winning students and aired on WROR radio for the month of February.
We applaud all the students who participated. Thank you for taking the time to think about what diversity and equality means to you. Congratulations to the winners. Their poems will be produced for WROR FM radio.