Volunteers needed to Support World Unity Inc Initiatives

World Unity Inc. welcomes Volunteers who want to support World Unity Inc.'s initiative – to build the first landmark In America and the world that will express a powerful message of equality for all people.  It will help raise the consciousness of humanity to learn how to value ourselves and each other. 

We're especially looking for individuals who are great at marketing, media, social media, community relations, and love to share! We only meet once a month.  The last Thursday of every month at 6:15PM at the Eastern Bank Community Conference RM, 155 Dartmouth St.  right near Back Bay Station on  the Orange Line.
 If you're interested click on the heading above.

Thank you for your support and leadership. Sincerely,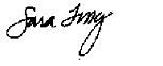 World Unity, Inc.
2 Eliot Place
Jamaica Plain, MA 02130
Tel. 617-971-0317
Fax 617-971-0317