About Melvin
Melvin Tutiven has been nicknamed the "ambassador of Jamaica Plain" by his coworkers, and the sheer amount work he does in that corner of the city makes the epithet seems only appropriate.
Besides running the day-to-day operations of Rockland Trust Bank (formerly East Boston Savings Bank (EBSB) JP location as branch manager, Tutiven serves as president of the Jamaica Plain Business and Professional Association, treasurer for both The Eliot School of Fine & Applied Arts and the JP Centre/South Main Streets organization, sits on the boards of the League of United American Citizens and the Coalition of Tenants Boston Housing and has been a volunteer for over 17 years for the Latinos en Accion, while also – one would like to assume – finding time to eat and sleep.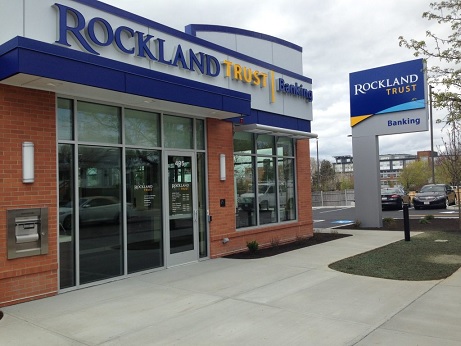 With this staggering list in mind, RTSB Director of Public Relations Taisha Hendricks described how Tutiven "is constantly striving to do whatever is necessary or asked of him, to make a difference in his community." "His enthusiasm and willingness to sacrifice his time is unbelievable," she added.
But for someone who now holds about as many different titles as a medieval conqueror, Tutiven comes from somewhat humble beginnings. Growing up in Ecuador, early on he developed a love of math and accounting. He paired that with a five-year university program in business administration and made his move to the U.S. 28 years ago. After managing bank branches around the Boston area for about a decade, he landed at EBSB in JP. The trio – the man, the company and the community – were a perfect match.
For Tutiven, community work comes naturally in a place like JP, where there is a large Latino community – despite, Tutiven joked, a somewhat colder climate than they would prefer. "I make a living working, but you need to like what you do," he said. "The part I like most is to participate. I like to make sure the youth moves up, to educate them to make a better life." "There's no use making money if you don't give back," he added.