About Carl
Carl Crawford is the Vice Chair of State of Minnesota Council for Minnesotans of African Heritage [DULUTH, MN] Minnesota's Council for Minnesotans of African Heritage (CMAH) and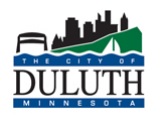 recently elected as the City of Duluth's Human Rights Officer and Vice Chair.
In his role as the City's Human Rights Officer, Carl works to enforce city and state human rights laws and to ensure city services are accessible to all people without discrimination. In addition, the Human Rights Officer also serves as the Equal Opportunity Representative for the City of Duluth and the ADA Coordinator, responsible for enforcement of policies against discrimination and harassment, diversifying the workforce, and promoting accessibility for all residents.
Carl Crawford brings a rich background of purpose, community engagement, and human rights work to the elected position of Vice Chair of CMAH. In addition to his human rights work, Carl was a founding board member of the Clayton Jackson McGhie Memorial, and has served in numerous roles on organizational boards and committees such as Community Action Duluth, Duluth Area Chamber of Commerce, Woodland Hills, Men as Peacemakers, the Ordean Foundation, SOAR, NAACP, and American Cancer Society. He is the recipient of the 2012 MLK Jr. Drum Major for Peace Award is active with the Family Freedom School of Duluth and is longtime youth and high school basketball coach.