Previous Page
Event Registration
Join Us!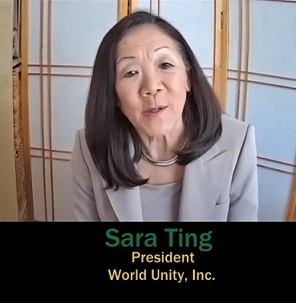 World Unity Inc.'s 25th Annual Diversity and Inclusion Leadership Gala! Friday, October 6th 6:30-10PM at the Boston Marriott Copley Square.

Cocktail reception, silent/live auction, Dinner.
Remarks from Sara Ting, TED Talk speaker, Keynote speaker and entertainment.
Sign up here for event. If you are interested in being a sponsor click the button below for a description.
Sara